With defined career pathways and training at every level, as an organisation we're committed to developing our people to become leaders of the future. At the beginning of 2023, Morson Talent was proud to promote several colleagues to the position of Associate Director in their respective fields. Gareth Clark, Mark Craft, Helen Davies, Chris Hill, Rebekah Lee, Sam Mabbott, Sam Menelaou, and Samantha Price have been heading up their respective teams and divisions for a considerable number of years, making stellar contributions to Morson Group.
Their wealth of experience, exceptional leadership skills, and strategic thinking have been instrumental in driving growth and innovation, building strong relationships with clients and stakeholders, and resulting in exceptional levels of satisfaction. Their commitment to excellence has inspired their teams, motivating them to achieve even greater success
Each new Associate Director has now stepped into their new role since the announcement, so we caught up with them to learn about their career at Morson Group and the path that led them to become Associate Directors.
​​
Sam Menelaou
| Sales Director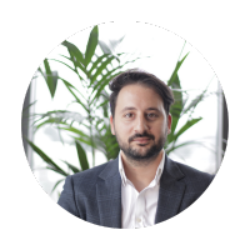 Sam Menelaou, reporting to David Lynchehaun, Group Sales Director, has been promoted to Sales Director, focusing on core managed service provider solutions within Morson Talent for clients across all our business sectors.

Sam's journey to Associate Director at Morson Group began in November 2013 when he started as a Resourcer in the permanent division. Within six months, he progressed to managing his first team of six. He took charge of the IT permanent division in January 2016, leading the team to success. Then as the Group expanded in 2018, he accepted the Group sales position while excelling in his core sector, Technology. This led to his current role as Sales Director for Morson Talent demonstrating a significant milestone in his career trajectory.

Sam shared"There was a record number of promotions for Associate Directors this year and I am thrilled to be part of it. I was told just before Christmas, and during the announcement, I learned that the individual with the lowest length of service in the room had been with the company for seven years. This highlighted the loyalty everyone had for each other and the business, as well as the trust and investment the company had in its employees. I am grateful to be part of such a supportive and committed team."
​
Rebekah Lee |
Group Marketing Director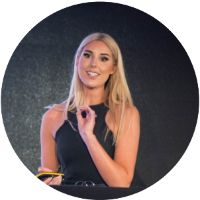 Rebekah began her Morson journey as a marketing coordinator after graduating from the University of York and spending an early career in retail marketing. Cut to 8 years later and she has grown her role and her team significantly, now leading the Group's omnichannel marketing strategy across Morson's brands in the UK, North America and Australia.
In 2019 she developed the outsourced talent branding service 'Morson Digital Studio', in collaboration with Group sales director David Lynchehaun, which continues to deliver award-winning employer branding campaigns for the likes of Manchester United, St. Modwen and Tata Chemicals Europe.With a laser focus on purpose, experience and revenue operations, Rebekah is helping to develop Morson into a leading global brand.
​Rebekah shared, "With marketing intrinsic to the bottom line it's essential that organisations have a marketing voice at the decision-making table and I'm privileged that, at Morson, that voice is mine. The future holds so much promise as we work to transform the candidate experience, deliver a value proposition that cuts through corporate noise, balance economics with aesthetics and bridge the human/tech frontier, leading a traditional recruitment industry to the cutting edge of marketing innovation. The promotion to Group marketing director is not just a personal achievement, but a testament to the strong, creative, and tenacious marketing team I'm privileged to work with every day. I'm thrilled to be sharing this promotion with talented colleagues and continue to be inspired by the exceptional stewardship of our senior leadership team".​
​
​Gareth Clark | Associate Director - Infrastructure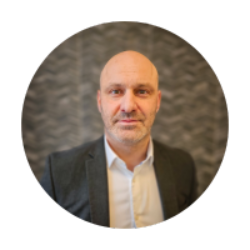 Gareth Clark has been promoted to Associate Director, and he will report to the Regional Director, Terry Naden. His new role includes managing two key divisions within Morson Group services and overseeing infrastructure sectors. He will collaborate with well-known Engineering and Construction organizations, such as Sir Robert McAlpine, Murphy, AECOM, Mott Macdonald, among others.

Gareth started his career at Morson Group in 2005 as a Resourcer, and he later moved to our London branch in 2008. Throughout his career, he has primarily worked in the Infrastructure divisions, where he managed recruitment activities in sectors such as Power Generation, Oil and Gas, Highways, Utilities, and Construction. He has played a key role in implementing some of the major MSP programs and successfully managed these accounts throughout the contract, including Sir Robert McAlpine and AECOM. Gareth's expertise in delivering efficient and cost-effective large-scale recruitment solutions has helped Morson become a true strategic partner to its clients by providing value-add services, such as coordinating with Arcadis.
Gareth shared "It's a huge honour to be appointed in this role within such a reputable organisation as Morson Talent. The ethos of a family culture steeped throughout the business is replicated in how we conduct ourselves with clients and candidates alike. The wide range of services and expertise we offer to make us a true 'consultant' and makes my job extremely diverse and enjoyable".
​
Samantha Price
|
Talent Solutions Director (RPO1)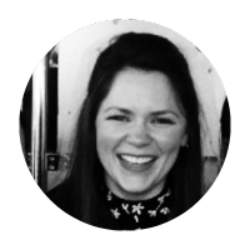 Reporting to Damian Ainge, Group Permanent Recruitment Director, Samantha's role as Talent Solutions Director focuses on the design and delivery of RPO solutions across our Group portfolio.
Samantha started her career at Morson Group as a Bid Manager in 2013 working alongside our business leads to articulate the early foundations of our MSP solution. In 2015 Samantha moved into a business support role, still retaining a focus on bids but also supporting PR and EDI. This included founding the Morson Group Diversity Champions board and key relationships with the Girls' Network and the Northern Power Women. From there Sam moved into the Head of Client Engagement role in 2017, designing value improvement road maps and evolving the Morson Group suite of communication tools to enhance the visibility as well as strategic alignment of our clients. In 2021 Sam formally moved into the RPO1 space as head of client solutions and scaled up the team, including configuring the processes and growing the RPO portfolio.
Samantha shared: "I feel incredibly honoured to have been recognised with this promotion and to be named alongside incredibly talented peers in an organisation driven by its values and its people. It has been and continues to be an inspiration to work alongside so many great colleagues with the unwavering support of our dynamic senior leadership team whilst collectively pursuing service excellence for our customers and communities. I cannot wait to see where the future takes us."
​
​Mark Craft | Associate Director
​
Mark recently appointed role as Associate Director at Morson Group means he is responsible for overseeing the rail sector, which includes maintaining relationships with key customers and driving new business activity. Additionally, he promotes Morson Group's product services across both white and blue-collar teams.
Mark commenced his employment at Morson Group in 2008 as a consultant but temporarily left the company for 18 months and returned in 2012 as an account manager, where he was responsible for managing the Northwest Region white-collar desk. Afterwards, he was promoted to a managing consultant position, which he held for four years, overseeing a team of five in the rail sector. Due to the company's continued growth, Mark's career progressed, and he became an Executive Manager responsible for delivery, sales, and managing a team of 11.
Mark shared: "I was proud when I found out I had been promoted with other peers in the Group and it was special timing as we were told just before Christmas. I was thrilled as Morson Group means a lot to me and it was great to see other colleagues I have known for years achieve this. The investment, support and coaching the business has put invested in me means a lot and has helped me achieve this promotion so thank you and I look forward to the hard work ahead and continue to learn and prove myself again."
​
​​Helen Davies | Finance Associate Director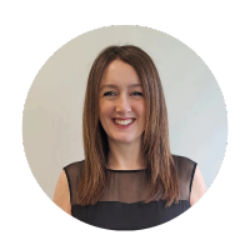 Helen Davies, reporting to Martha Robinson, Financial Director at Morson Group, has been appointed the role of Associate Director in the finance department which role includes forecasting and reporting, collaborating across departments to improve finance processes and mentoring the finance team.
Helen joined Morson Group in 2012 with the main responsibility being the preparation of the margin flash report and management accounts for Morson Talent. As Morson has grown, Helens' role has evolved and integrated various acquired businesses into the finance process, budgeting and forecasting, as well as statutory reporting, has been a big part of the role. Over the years, we have added to the Head Office finance team. I feel fortunate to work alongside talented and dedicated individuals, 3 of whom will reach their 10-year milestones with Morson this year.
Helen shared "I feel honoured and privileged to be awarded the Associate Director role and I look forward to continuing to contribute to the success of the company. Whilst reflecting on my promotion, I'd also like to thank Paul and Martha for their mentoring, support, and encouragement over the past 11 years."


​
Sam Mabbott |
Energy and Process Associate Director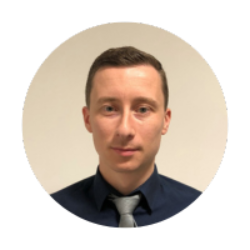 Sam Mabbott, Energy and Process Associate Director is responsible for the management and development of a number of business units predominantly in the energy and engineering space delivering contingent labour to Morson Group clients in this space.
Sam joined Morson Group in November 2007 as a Resourcer in the EPC division after the company's acquisition of MDS Consultants. Quickly feeling at home in the Morson business, Sam progressed to Recruitment Manager in 2013, taking on a larger client portfolio. In 2018, Sam was delighted to be offered the chance to manage the team, working under Rhys Harris, after the manager at the time moved into his current role as Compliance and Assurance Director. Sam's hard work and dedication led to his promotion in 2021, where he now oversees not only the current team but also the Construction, Barnwood, and Whitehaven Teams.
Sam shared "I was absolutely thrilled to be told by Ged about his intention to make me an Associate Director. It is a privilege to lead the teams I do, with the commitment and dedication shown by them on a day-to-day basis making my job the easy bit. I have felt at home within the Morson Group family since joining in 2007 and to be recognised to this extent for my contributions to the business is something I am very proud to have achieved, especially alongside my fellow new Directors who have also made a distinct contribution to the Morson Group. My family is my motivation in life and this promotion demonstrates to my two young daughters that commitment and hard work are rewarded in life and showing this to them is important to me."
​
​
Chris Hill
| IT Director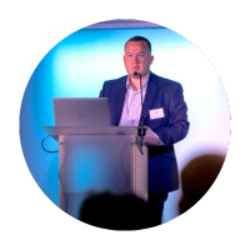 Reporting to Paul Gilmour, Chief Financial Officer, Chris's new role as IT Director will focus on the implementation and maintenance of the Morson Group IT strategy, the IT systems, maintaining appropriate information security, and supporting the business objectives of the Group.
From high school work experience to IT Director for Morson Group, Chris's career journey is a testament to Morson's commitment to investing in talent. Starting in 2006, Chris worked his way up from the IT department at Morson Talent through college and university, completing a sandwich year at Morson Projects in 2013. Over the next six years, he progressed in the Morson Engineering IT Department before managing a newly created Information Systems department in 2019. Chris's expertise in software development led him to his current role as IT Director for Morson Group, where he is responsible for all IT departments across the company.
Chris shared "I am thrilled to be part of the record number of Associate Director appointments this year, all of whom are fellow alumni of the Morson Leadership Development Programme. To start as a trainee and receive the trust, investment, guidance, and support from colleagues, mentors, and leaders across the Group that have supported my progress to Associate Director serves as a source of great personal pride in working for the Morson Group."
Chris's story is a testament to the Morson Group commitment to investing in the future of talented individuals and providing them with opportunities to grow and develop their careers.
​Development is core to the on-going success of Morson Group and we are proud to have such a depth and breadth of exceptional leaders across our Group.
​