​
Samantha Clinch is a Recruitment Manager who has worked within Morson's EPC division since 2013. For Pride Month 2022, she speaks to us about being part of the LGBTQ+ community, her experiences in the workplace and what advice she would give to anyone struggling with their identity.
Watch her video below...

What does Pride mean to you?
Pride to me means exactly that, pride in who I am. Pride in the community. What we've achieved as a community and the things that we can continue to achieve as a community.
​
Have you always felt like you could be your authentic self? And what advice would you give to someone struggling to do so?
I've pretty much always felt like I can be my authentic self because I don't think that I should not be able to be my authentic self. Not that I don't care what other people think - but I don't care what other people think! I'm happy with who I am. I'm proud of who I am. And therefore I've always been happy being my authentic self.
The advice that I would give to someone struggling with their identity is to take time to figure out who you are. There's no rush. There are also a lot of services available for professional help. There are a lot of helplines, and there are a lot of organisations that you can speak to that have people working for them that will understand. Definitely reach out to them.
​
What piece of advice would you give your younger self?
One piece of advice that I would give to my younger self is probably don't be so concerned with what other people think. I was quite a lot when I was younger, which I think most young people are, teenagers, which I think is why it's difficult. When you were a teenager and you're figuring these kind of things out. A lot of what you're worried about is what other people think, but at the end of the day, it doesn't matter what other people think as long as you're happy with yourself.
​

Have you ever experienced microaggressions in the workplace?
There was one job that I had that I did experience microaggressions. You could probably just call them outright aggressions. I wasn't in that job for very long. It was a long time ago, not that that makes it any better. But it wasn't the best experience, and it was something that probably took me quite a while to get over.
That is probably the only time in my life I've been quite lucky with regards to friends and family. Always been very accepting. You know, I've been at Morson for ten years now, and I've never ever experienced anything of that kind here. They're an extremely open and accepting employer - as employers should be. I think something that businesses could do to support the community is just make sure that they have a very open and accepting workforce and culture within the business, but also make sure that there are open channels of communication for people to be able to report any kind of homophobic behaviour that they might encounter. A lot of people are scared to report that kind of thing in the workplace. So, I think it's very important that companies make sure that they don't tolerate any of that kind of behaviour.
​

Who is a personal hero of yours?
Probably my dad. My dad is one of the most accepting people of me that I've ever met, and he's always been there for me. And he's always accepted anything without even a blink. In fact, I think he was delighted when I told him that I was a lesbian because he knew that he would only ever be the most important man in my life!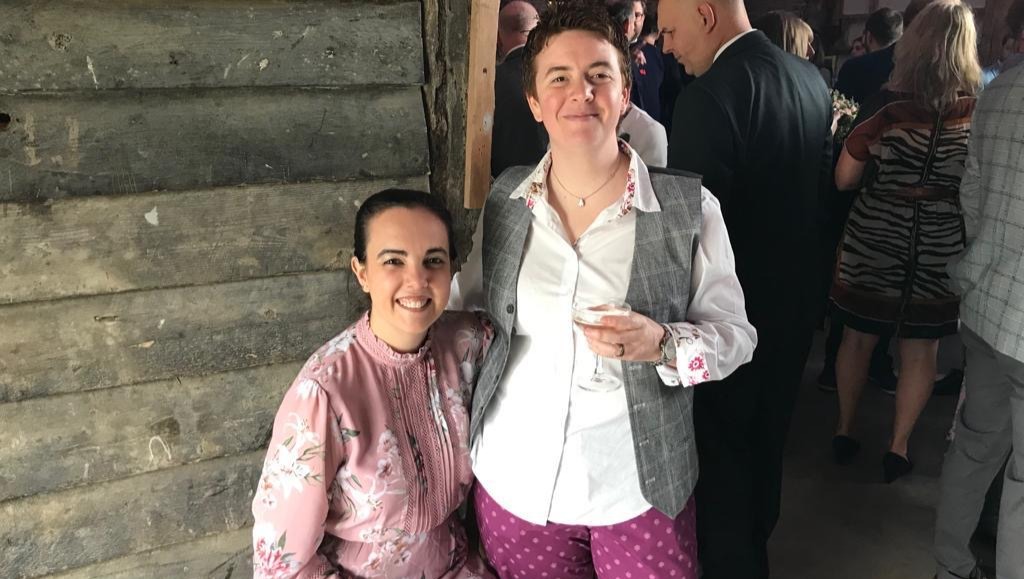 As an inclusive employer, Morson is proud to support the LGBTQ+ community. Find out how you can become part of the Morson family by
searching our latest opportunities here