Works Safety Advisor through the week, high flying speed skater at the weekend.
Keith Wright, a health and safety advisor for the Rail division at Vital Human Resources, based in Doncaster, speaks to us about his world-class achievements in speed skating and his triumph following the Master's World Championships that were recently held in Calgary.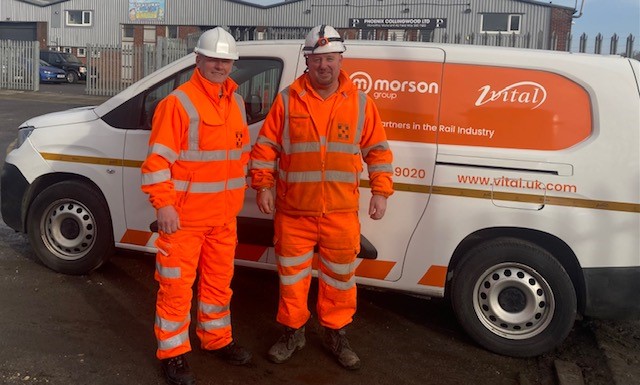 Where do you fit in at Vital?
My day-to-day role is health and safety advisor with a goal of raising performance standards and quality – raising health and safety and well-being for people. I used to work on a track, then when Vital won the network rail contract, I was approached and asked if I'd like to take on this role. It's a fairly new role within the organisation and another new challenge for me.

How did you find speed skating?
As a child, my father was an engineer and I used to live in Canada, so we were forever going backwards and forwards. I used to watch people skating and ice hockey but never had any real interest in skating, I actually wanted to be a footballer. We then moved to Sheffield and my mum got a job working at the local ice-skating rink, I saw people speed skating and thought I could do that! So, then I did; I started when I was 16 and never looked back.
I then began skating for the local speed skating club and joined many different events and from there, with my Scottish heritage, went on to represent Scotland and Great Britain.

Events and achievements
Through the progression of the sport, a master's category was finally set up for over 35's. Through this, I won the British championship 10 years in a row. Then with more development of the sport a world master's series was established, each category is broken into age groups, and it was decided the event would be held once every two years.
The 1st of which was held in 2015. Which I didn't compete in – in 2017 they came to Sheffield which I actually helped organise and finally did compete- I finished 3rd. I was very disappointed with this result. I think the organising just took it out of me, I didn't focus as much on training.
2019 was held in Melbourne which I finally won! There wasn't a world master's series unfortunately held in 2021 due to the pandemic, so it had been put back to March of this year in Calgary, Canada. So I finally got to go back to my roots, to where it all started.
​
How well do you think the
World Master's Championships
went, particularly with it being postponed a full year?
You have to qualify for the championship then during the competition, you have to skate over three distances 500m, 1000m and 15000m racing in heats, ¼ finals, semi-finals then a final. The top 8 skaters on points go through to the 3000m final and it's accumulative points all the way through. In Melbourne, I won every distance so a World champion at all four distances!
Keith had to race through 3 individual races, to begin with, 500m 777m and 1000m and then tackle the final 1500m. Setting a new World Record for his age group, Keith won the 500m and came second overall in the championship.
I'm now officially the fastest old guy in town, I was on a high for the whole three days. It's incredible!
​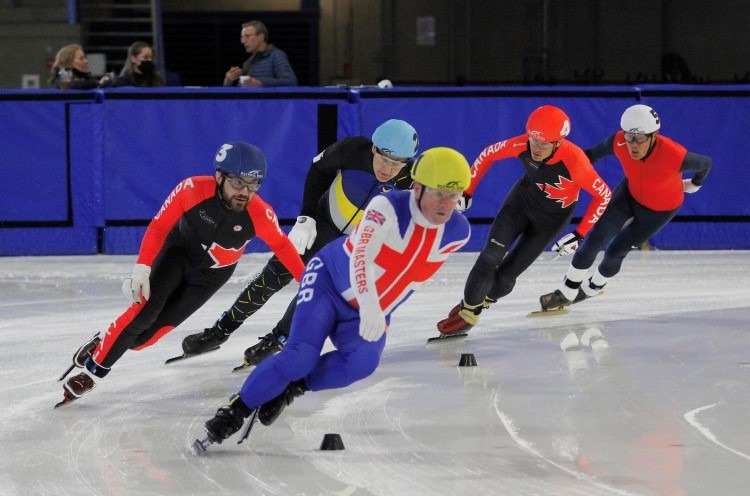 How motivating is it to see the current
Winter Olympics
athletes compete and to get to influence young people?
Keith is a very firm believer in everybody has to try something new and showcases this by helping young people start their own success stories through the Speed skating club he helps run.
I run the local club in Sheffield, it's great that we do get this focus on the TV at this time of year, encouraging others and young people to join in with the sport. I started when I was young and now, I train with the Great Britain squad. Everyone has a passion in their life, and mine is speed skating.
I have also helped create the Master's Championships for those who still enjoy Speed Skating and want to compete, we even had someone race who was in their 80's. We have certainly opened the door for the older generations to continue their passion and compete at a World level. I'm looking forward to the next which will be held in Amsterdam.
​
Advice for others
It's a very individual thing, it's what you do that really counts. With sports like Ice Hockey, it's very much about teamwork. With speed skating you have individual freedom, you're winning and enjoying it for yourself. There's no pressure so get training and get enjoying.
​
Congratulations to Keith, a World Record Setter!
If anyone would like to know more about speed skating, you can contact Keith via
his email
and we will keep you up to date with his progress in the future.