​
Employees who hit long-service milestones across the Morson Group in 2021 were recognised at our annual service awards luncheon at Gotham Hotel in Manchester.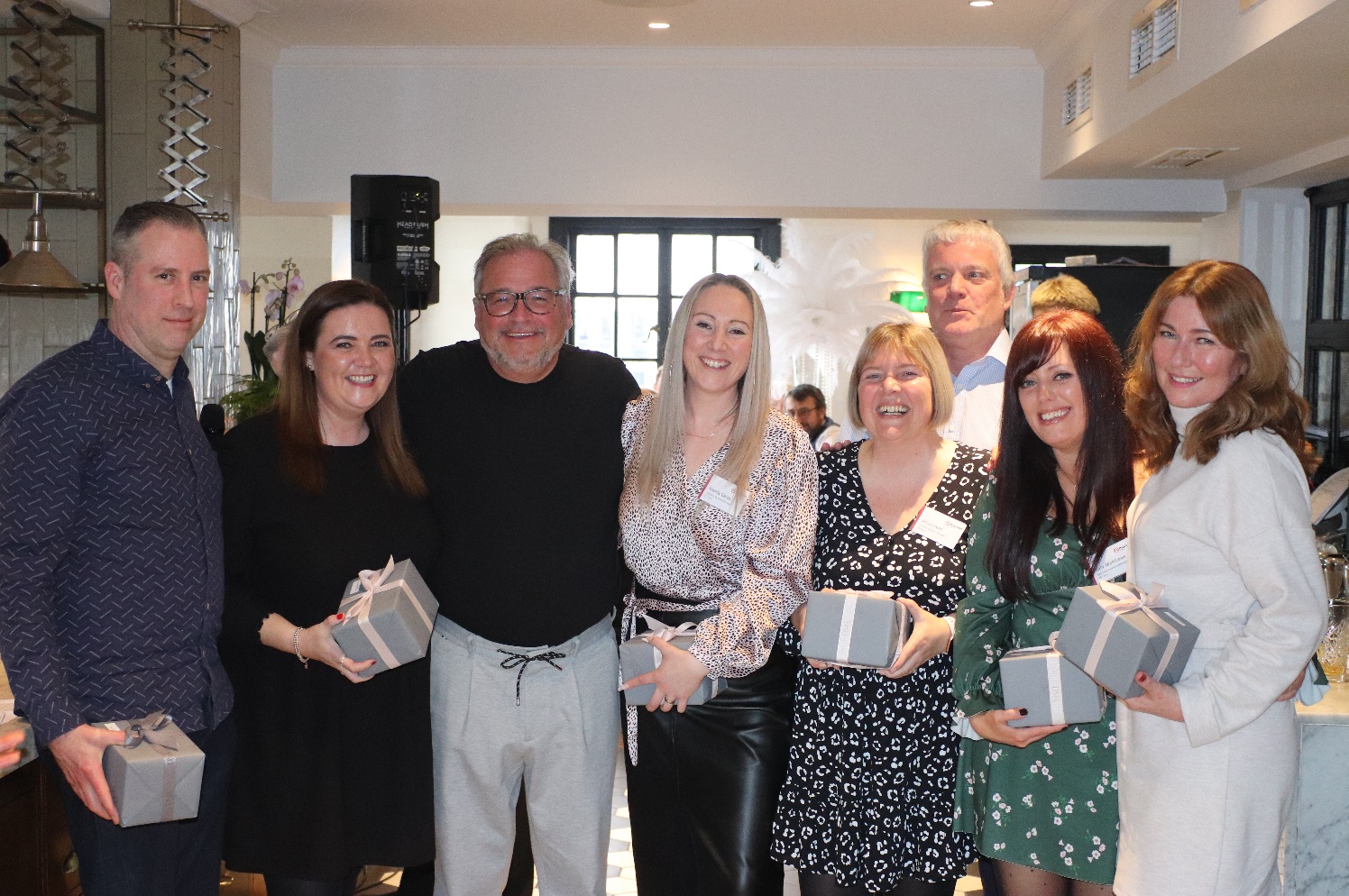 Employees from across the business came together for a celebratory meal on Friday 4th March, where they were presented with gifts to celebrate their achievements as part of the Morson family.
Congratulations to all of our long-servers, and we hope for many more years together!
30 Years
Morson Group
Paul Gilmour, Kevin Gorton
Morson Projects
Jason Flinders, John Roach
20 Years
Morson Talent
Sandy Black, Kelly Chambers, Wendy Corps, Phil Evans, Tina Hafferty, Paul Harvey, Allison Holt, Katy Matthews, Barry Toole
Morson Projects
Jez Brooks, Chris Burke, Richard Payne, Phil Read
Anderselite
John Hobbs
Vital Human Resources
Louise Jamieson, James Lowther, Martin O'Brien
10 Years
Morson Talent
Adrian Adair, Paul Anscombe, Lydia Dixon, Lim Thim Hoong, Claire Morgan, Alessandra Vitali
Morson Projects
James Chew, Paul Dowling, Brian Patton, Jacob Pike, Sophie Williams, John Wright, Marie Wright
Anderselite
Lewis Clewlow, Cassie Ferguson, Nicholas Ruman, Timothy Smyth
The Bridge IT Recruitment
Mohammed Imran
Vital Human Resources
Sara Benco, Elaine Lindley
Find out why our employees join, stay and thrive in the Morson family
here