At Morson, we're committed to creating a sustainable pipeline of talent. In 2021, we launched the Morson Recruiter Academy, a 10-week intensive training course followed by 9 months of recruitment, on the job guidance and support designed to develop our own future recruitment professionals.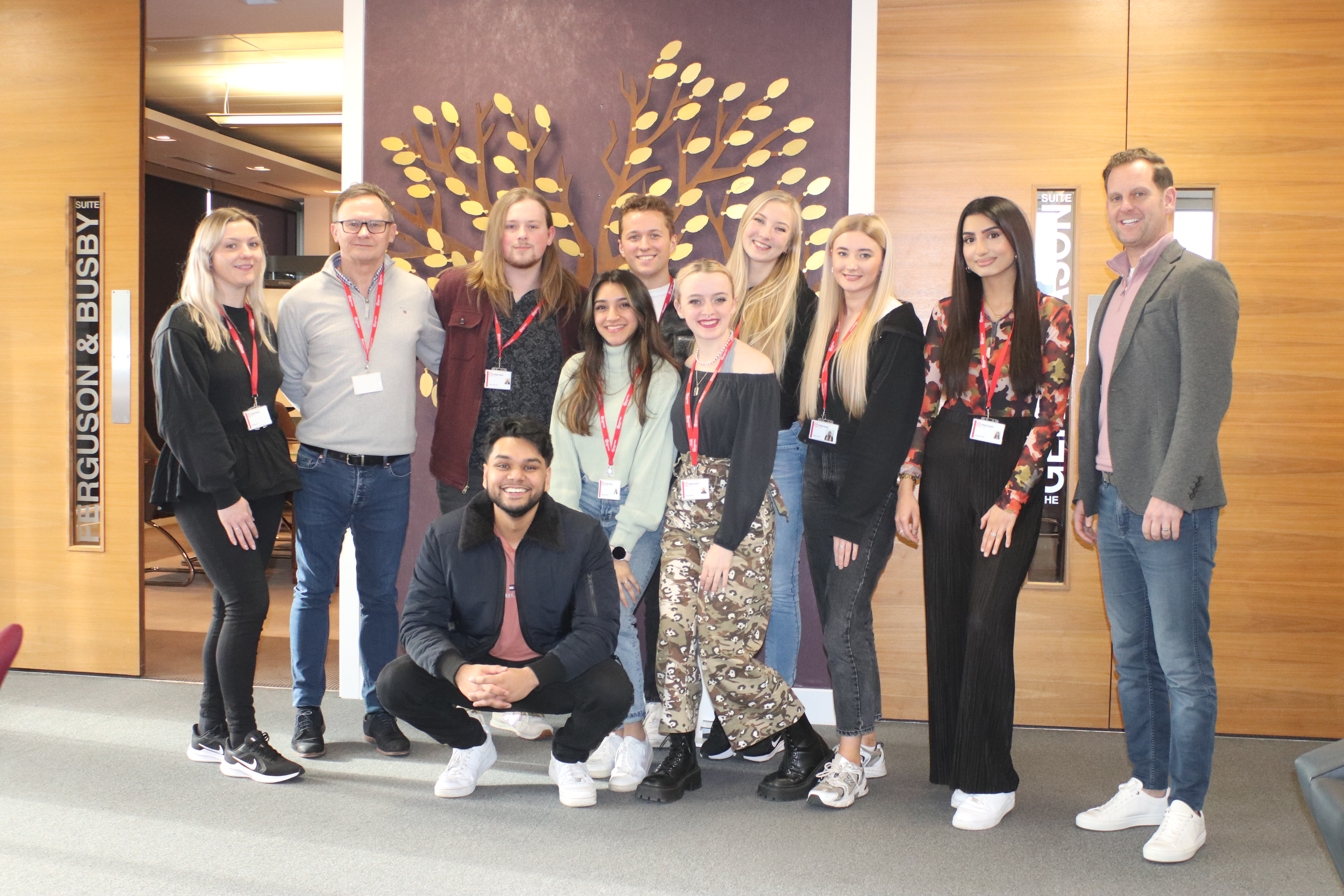 In mid-January 2022, the first cohort of our Recruiter Academy graduates finished their initial training, and began their careers working across the Morson Group. We caught up with one of the graduates, Bruno Bagi, to find out more about him and his experiences as part of the Academy:
What did you study and where?
I previously studied at Manchester Metropolitan University and as soon as I finished university I was straight into Sales. I was working for a few sales companies in Leeds and then I got approached by Morson. Recruitment was never a thing in my mind, I always thought because I'm an outgoing person - I like to talk and build that communication, that I was going to stay in Sales. Being introduced to recruitment at Morson was another aspect I thought I wasn't going to get myself into, which is so far so good. I'm really enjoying it and glad I got given this opportunity.
What is your role at Morson and what does a normal day at work look like for you?
I've been working in design, so that involves talking to site engineers and top-end candidates. I really have to watch how I speak to people, how I articulate myself and so far, so good. You have to leave the street in the streets and work is work, so adapting to that environment has been challenging, but when you're talking to a candidate, you need to put yourself in their shoes and relate to them. You need to make sure they're comfortable and you're getting the information that you need.
​
​
​
Why did you choose Morson?
Why did Morson choose me? The only answer I have to that question is that I have a goal in my mind. This is the place where, if you've got a goal, they'll give you the connections, the facilities and if you ask, you'll get the help. For me personally, I'm the eldest from a single parent and I want to buy my mum a house, that's my dream and I feel like this is the place to do that.
How did the application and recruitment process go for you?
It's been quite odd because I've never been in this structure of the interviews and activities we did, but I really enjoyed it because every step of the way I felt more and more relaxed. At the beginning I felt nervous and it was intimidating because there were a few characters in the room, but afterwards I was just being myself. It was really good and I enjoyed it.
How has working for Morson given you exposure working alongside clients / building relationships?
Coming from a different background with different people and adapting to different characters in the workplace is challenging, but at the same time it's fun because at the end of the day, I never thought I'd call people I work with family. That's what Morson brings to you, you are work colleagues but you're also family and that's what I really like about it.
What advice would you give to others who were starting out on the program?
The only advice I'd give to somebody is take one step at a time, don't rush, you've got plenty of time. Make sure you've got the basics right, then once you've got the basics right keep pushing yourself forward and everything should fall into place. From back to November in to my rotations, calling up candidates and speaking to clients I was a bit nervous, you wouldn't think of it because I seem like a confident lad, but over the months I've gone over that hurdle. I'm confident and I can relate to candidates and clients, and gain more information than I am supposed to which means I'm doing my job right. Make sure you do stuff that you're not comfortable in doing, because the more you do stuff the easier it'll get each month.
Where do you see yourself in 5 years?
I'm enjoying myself so I'm not thinking too much about the future, like I said I've got a goal to make as much money as I can to facilitate my family. For now, that's what's in my mind, however, my long term goal would be to bring in a few clients to benefit Morson. They're helping me with something so it's only right in me helping them bring in clients.
​
We're on the lookout for ambitious and enthusiastic individuals that are looking to develop a lengthy career in the recruitment industry. This is a fantastic opportunity for candidates to immerse themselves within the recruitment industry in an organisation that has the structure and reputation to support them throughout their first step into the world of business.