​
World Values Day (21st October) is an annual campaign to increase the awareness and practice of values around the world.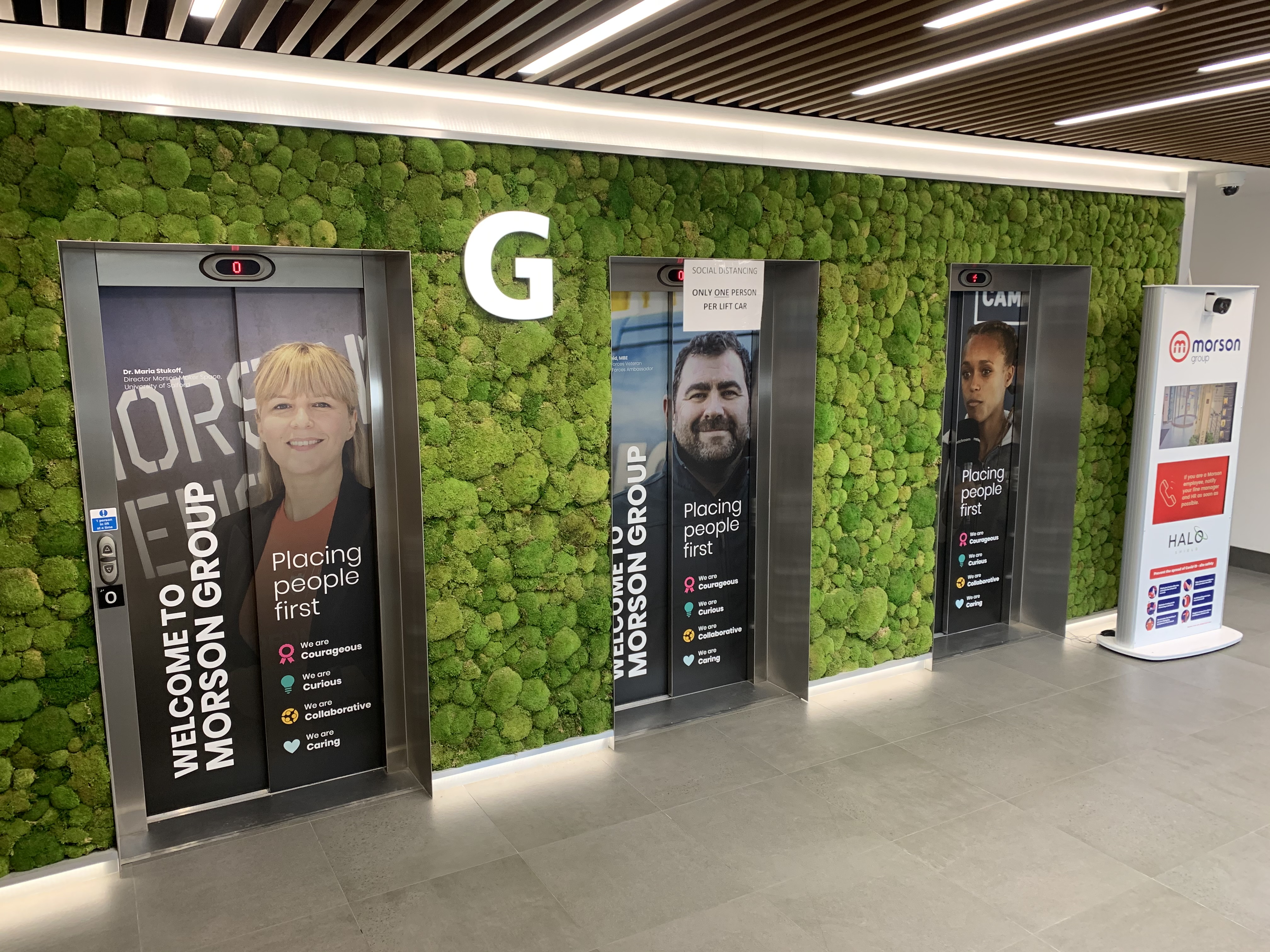 This year the theme is 'Reconnecting'. Over the past 18 months, we have lived through a time of enormous uncertainty and disruption. This means we need to deepen our understanding of values and how they connect us with our sense of self, with others, and with the wider world.
Over the past 50 years, Morson Group has grown in size and scale, acquiring new brands, diversifying our offering and the markets in which we work. After celebrating 50 years of excellence in 2019 we started to look to the future and give definition to what it means to work with, and for, the Morson Group.
At the heart of this are our Core Values. These values have been crafted by our employees through discovery sessions and surveys, which allowed us to create something which is reflective of our thoughts, feelings, and beliefs.
Our core values are our motivators - the reason we do the things we do.
Curiosity. Collaboration. Courage. Care.
​
​

#WeAreCurious
We love a challenge and thrive on making things happen. Being curious means that we truly value diversity, seeking different perspectives and learning from each other, our clients, candidates and community.
We explore the world around us so that we can make a positive difference to people's lives.
We are always on a mission to innovate, problem-solve and adapt – continuously improving everything we do.
We're also committed to inspiring curiosity in our future generations. The University of Salford and Morson Group launched the Morson Maker Space the latest industry-standard manufacturing technologies to enable students to learn real-world engineering skills in relation to design for manufacture, assembly and inspection, allowing hands-on practical experience to be a step ahead of the average graduate.
Following the Covid-19 pandemic, the children of our employees received special STEM-themed gifts as a token of our appreciation at their patience and understanding – fuelling the curiosity of our youngest Morson family members.
​

#WeAreCourageous
As a recognised and respected leader in our sector, we are driven to succeed – always aiming to do our best.
As experts, we have the courage to push the boundaries, explore the opportunities and always go the extra mile. We inspire our teams to think bigger whilst keeping our customers at the centre of every decision.
We are a business that gets results and delivers the highest standards.
​

#WeAreCollaborative
We work together across the Morson Group businesses, departments and teams with authenticity, transparency and integrity. We see the big picture – developing and sharing our knowledge to discover solutions and suggest better approaches.
We are open-minded, honest and respectful, embracing differing perspectives to achieve better ways of working and delivering results.
​

#WeAreCaring
We care about getting to know each other personally and professionally, and we give back, supporting our communities and charities and protecting our environment.
We place safety and sustainability at the forefront, focusing on wellness for our people across our physical, emotional and social needs.
In 2020, during the height of the Covid-19 pandemic, the Morson Maker Space helped the Seashell Trust by producing a medical visor using 3D printing in direct response to the needs of staff fighting coronavirus. Following initial testing, the team produced visors to donate to NHS organisations across the UK, including the Salford Royal Foundation Trust.
The Morson Group is a family formed from a diversity of ideas, backgrounds and cultures. We nurture our individual and collective ambitions.
With our guiding values in our hearts; our contractors and candidates return, our clients become advocates, our projects are innovative, our employees thrive in a successful culture which nurtures their ambitions.
So, this World Values Day let's use our values to reconnect with one another and with what matters most in our lives.